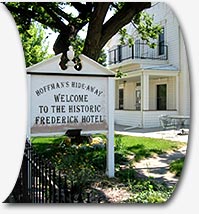 THE RIGHT TO EQUAL REPRESENTATION
Purchasing a property without your own real estate agent is like being in a tennis match with you on one side and three people on the other! You're the one taking the money to closing. You deserve your own agent on your side.
THE RIGHT TO FULL DISCLOSURE
If a real estate licensee is not a buyer's agent, he is working for himself as a transaction broker or for the seller as a seller's agent, but not for you. You'd be treated more like a customer than a client. He could disclose material facts about the property, but nothing that would elevate your position over the seller's.
THE RIGHT TO THE FREEDOM OF CHOICE
You have the right to choose to be represented. If the broker is not working for you as a buyer's agent, he can't help you determine if a property is overpriced or give you advice about offering less than the asking price. A seller's agent must treat you fairly and can't misrepresent any aspects of a property, but he's legally obligated to try to get the most money and best terms for the seller. He must, by law, tell the seller everything he knows about you, including how much you can afford to pay.
A transaction broker is no one's agent. He will only handle the mechanics of the transaction. He can't give you advice or direction meant to give you an advantage over the seller.
THE RIGHT TO EXCLUSIVE REPRESENTATION
This means that you'll receive:
Confidentiality and our undivided loyalty without the conflicts of interest that can occur when the agent and his office all work for both sellers and buyers.
Access to all available properties for sale, whether listed with Realtors® on the MLS, or offered for sale by the owners ("FSBOs ").
Complete disclosure of all the information we can find about the seller's situation and the weaknesses and strengths of a property.
Our investigation of outside factors and analysis of sales data so you can make an informed purchase decision.
Our years of professional negotiating experience working for you, to get you the best possible price and terms.
Our promotion of only your interests as we guide you through every step of the transaction – from the search for your home through contract negotiations, title discovery, inspections and resolutions, loan approval and closing. We'll be your advocate all the way.
WE HAVE NO OTHER LOYALTIES
If a broker from most any other office says he'll be your buyer's agent, there will be conflicts if that broker and the others in his office also list property for sale. Even if he assures you that they've done everything to avoid the transference of your confidential information to the seller. The leak of that information could hinder your purchase at the best price and terms. Attorneys in the same law firm won't represent both parties in a transaction. We believe that Realtors® shouldn 't either.
All of our agents work only for buyers – no conflicts, no reason to steer buyers to properties because of other loyalties. We have no other loyalties.
We're Realtors® who've chosen to work as homebuyers advocates, not as salespeople. We'll never sell you short. In fact, we'll never sell you anything! But we will do everything within our power to help you buy the very best property for you.
We're active members of the local and national Realtor® associations and multiple listing services, with access to all of the listing and sales data available to all member brokers, but with a distinct difference. We use all that we can find out to your advantage, to promote only your interestsas the buyer.
We're paid at closing from the commission the listing broker receives from the seller. No extra cost to you to have the best buyer agents in the industry working for you.
We can find your home anywhere in Boulder County or the surrounding areas. But to finally be able to move into your own home involves much more than just finding a house. We promise to guide you every step of the way, contract through closing.