1. CHOOSING THE RIGHT REALTOR®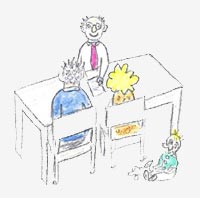 We're Realtors® who've chosen to work as Buyers' advocates, not as salespeople. We'll never sell you short. In fact, we'll never sell you anything! But we will do everything within our power to help you buy the very best property for you at the best possible price and terms. Your choice to be represented by a buyer agent working exclusively for you will give you an advantage in every single aspect of your purchase transaction.
2. STARTING THE LOAN PROCESS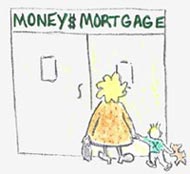 We've worked with lots of lenders, but the ones who've found the best loan programs to fit our clients' abilities, who've consistently locked in competitive rates, charged reasonable fees, and have always come through with the money on time are the only ones we refer our clients to. Get pre qualified for your loan at the start. The seller will see you as a cash buyer, and it will give you a significant advantage over another buyer competing for the same property.
3. SEARCHING FOR THE RIGHT HOME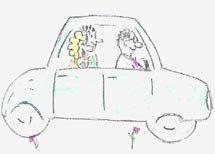 We won't show you our listings because we don't have any! But we'll leave no stone unturned to find your property – we're members of all the local and regional MLS systems. We'll show you all the listed and unlisted properties (FSBOs) possible that fit your parameters. We are not restricted geographically as most brokers tend to be who also work for sellers. We know the towns, cities, mountains, and plains anywhere within a 50-mile radius of Boulder. If your house is out there, we'll find it!!
4. NEGOTIATING THE CONTRACT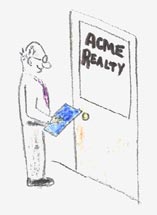 Only your buyer agent can dig around for information to use to your advantage. Such as, what's motivating the seller to sell and what should the property really sell for? Are there internal conditions that could turn the house into a money pit? Are there external factors that can't be changed (that field behind is not really open space but the future home of Home Depot)? Sometimes the money we save you is helping you decide not to buy that property at all! But once you're fully informed and you've decided on the right property, we'll undertake the best strategy to tailor the offer, and follow through with a vengeance until it's under firm contract.
5. CONDUCTING THE INSPECTIONS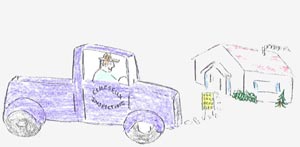 The inspectors we refer our clients to are tried and true. They've been certified by ASHI, the American Society of Home Inspectors, they carry their own Errors and Omissions insurance, and they'll provide a complete written report covering house conditions – plumbing, electrical, mechanical, and any defects that might need further investigation, such as structural damage. The contracts we write provide for time to investigate the property to be sure it's everything you thought it would be when you wrote the offer. In Colorado, if it's not, you can terminate the contract without penalty.
6. INVESTIGATING EXTERNAL FACTORS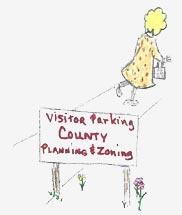 It's better to find out before you close on the house that the zoning doesn't't allow for the little artist's studio on the back of the lot to be rented out. Or that the basement's been unfinished all these years because the ceiling is lower than code allows in order to obtain a building permit to finish it. An hour at the city or county building/planning office is usually enough to clear up questions about the current use and the possibility of future use or expansion. You should be able to investigate these things under the time and terms of the contract's title clauses.
7. MAKING SURE YOU HAVE THE RIGHT TITLE COVERAGE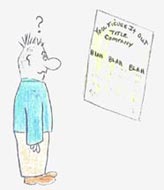 The title commitment is provided as a promise to insure your ownership after closing. The contract should allow enough time to investigate title issues. We make sure that the title company's requirements can be met, that the documents being excepted from coverage are provided and valid to that transaction, and that the extra coverage you need to protect you against errors, prior liens, and mechanic's liens is being included. If you don't have a knowledgeable buyer agent helping you scrutinize the title work, you'd be smart to hire a real estate attorney to check your title commitment. It's imperative that you also have your buyer agent or attorney check the policy you actually receive in the mail after Closing.
8. COVERING THE FINAL DETAILS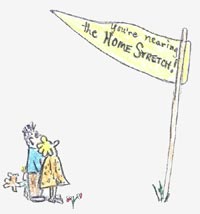 There are any number of details to pull together, but your buyer agent will help you stay on track. You'll need to get quotes so you can choose your hazard insurance, and gather any documentation that your lender wants you to bring to Closing (paycheck stubs, etc.). Once the lender has sent your loan figures to the title company and your buyer agent has checked the title company's figures and prorations, your agent will go over those figures with you and let you know the amount you'll need to bring to Closing. You may be wire transferring funds from an account, or simply going to your bank for a cashier's check. In Colorado, the money you take to closing must be "Good funds" (the same as cash). Be sure to take your driver's license or another picture ID, such as a passport, to the closing. You'll need to show identification to the title company's closing person, the "closer".
9. CLOSING!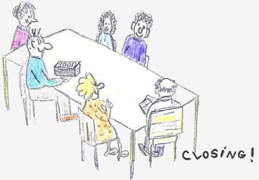 No one welcomes unwanted surprises, and Closing is the last place you want problems to crop up. Sometimes things happen beyond anyone's control, such as wired funds getting stuck somewhere in the pipeline. But even so, as long as all the bases have been covered and the brokers have done their jobs, Closing should go smoothly, and the seller will sign over the Warranty Deed for the ownership of your new home!